Beer Cans Artwork for Garage Project
When Garage Project launched 9 years ago they brewed on a 50-litre brew kit and described themselves as being not even a microbrewery, but time has changed all that.

Garage Project is now without a doubt one of New Zealand's preeminent breweries and produces beer in volumes to match, distributing much of it in 330ml or 440ml aluminium beer cans.

We work with Garage projects graphic designers and illustrators and convert their designs into files that are ready for dry offset can printing. The art for each can is laid out to the correct positional guide and is then converted or re-drawn in vector format (essential for production).

Dry offset can printing is a challenging process to prepare artwork for, as up to 6 inks are laid on the can aluminium at once, the inks cannot overlap or even touch and due to production scheduling, deadlines can be tight and must be met.

As at February 2017, we have prepared the artwork for 37 unique beers, so we are starting to get the hang of it.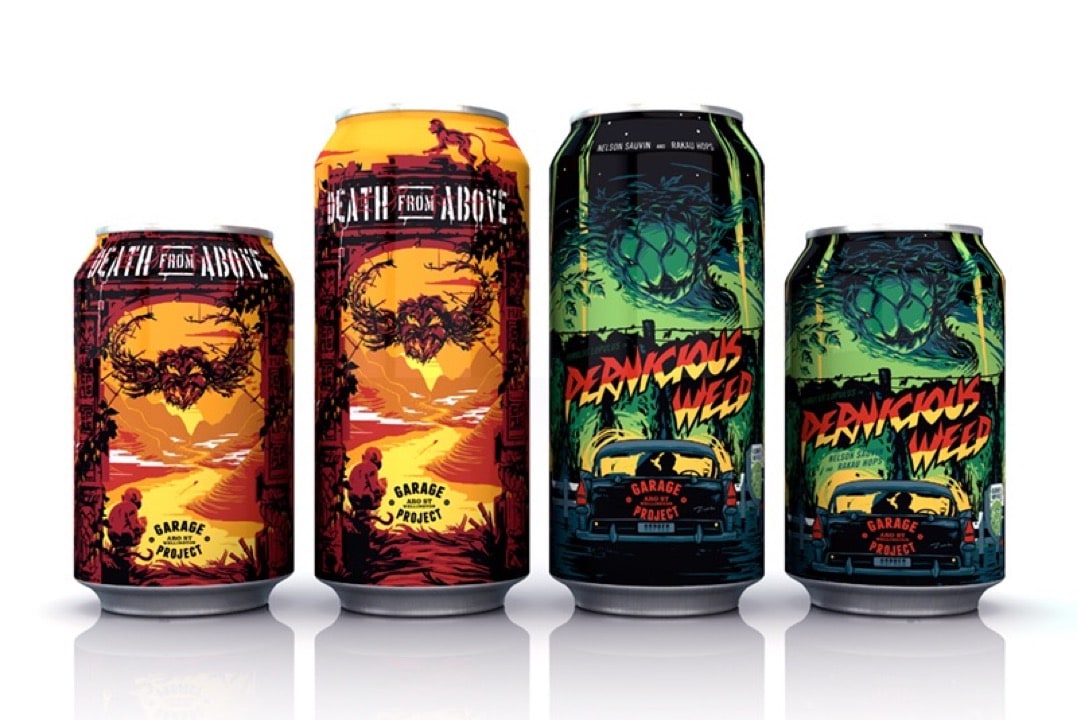 Other Projects for Garage Project